about
Welcome to the homepage of a software developer who has been working on embedded system and multimedia technology for years, or the homepage of one of those air-fairies who has been dreaming of living like an artist, writing pieces of legendary stories, travelling around the world and blablabla.
Who am I
I write.

Most of the time I write software, for a living and for fun, and the fun part is that I get a chance to play with dozens of computer languages, giving me a sense of accomplishment when I lament how hard it has been for me to learn new languages in the real world. That's not surprising for ambitious young people who just walk out of the campus, when I was one of them I planned to learn Japanese, German, and maybe Spanish too. Unfortunately I'm yet to be able to read any original from Kafka or Márquez, nor can I watch Manga series without caption.

Occasionally I write something else, poems, essays, and even one or two pieces of fictions, mostly in Chinese, completely for fun.

I paint too.

Though I rarely set up the easel these days I did paint a lot when I was young, especially before I was persuaded to give up the dream of being a fashion designer and turned to the computer science instead.

Computer science is good, everything has to be either true or false, nothing inexplicable.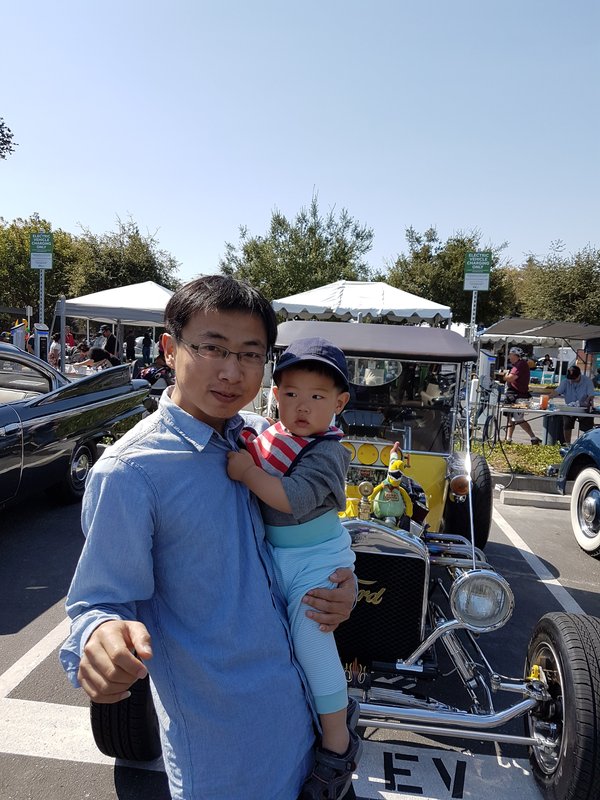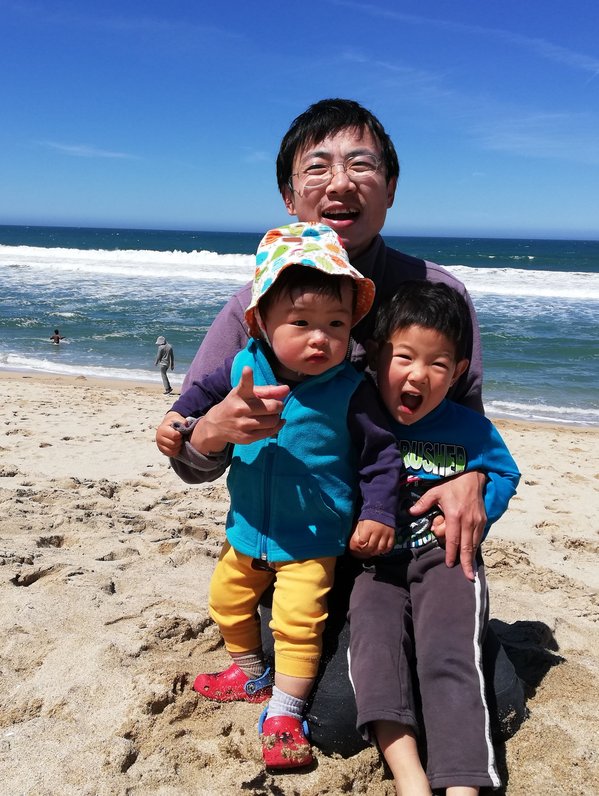 Timeline
life in an obscure rural town
1980 - 1997
Datong, Shanxi, China
The town is small, rural and old, hidden among the mountains for hundreds of years, caging me to a monotonous planet where the only window to the outside world is a handful of books thrown in my parents' closet. What I had learnt in the books was that my hometown was mean, nothing and I should flee away as soon as possile. That's it, I dont' want to conceal any true feelings when I was young and lived in the town, event though that makes me look snobbish, arrogant and petty.
But it doesn't mean the time I've spent there is negligible, which is still the same time as others had in their youth: nostalgic, sunny, quiet and mostly happy.
city burried in the histories
1997 - 2004
Xi'an, China
My first impression of the City was not great, largely due to the lack of modern buildings which in my heart should always be the symbol of urban flourish. Most of the multi-story dwellings were in Soviet style: 4 to 6 stories, dull, dreary and characterless.
People there seem to be living in the past, when someone tries comparing the City to others they just suddenly rewind the time years, decades, even centries back and retort with scorn, asking where those cities were when their king lighted the beacons in the Great Wall. Then it is understandable for a rural boy who has never been to a city to be obsessed in the ethereal illusion that all round you are remains of those once glorious empires.
The outcome is devastating for a young man and it took me years to stop looking inward and accept the validity of what have long happend in the outside world.
brave new world
2004 - 2005
Beijing, China
All things contrived are like Dream, illusion, bubble, shadow, And as dewdrop or lightning, and they should be regarded as such.
self-exile
2005 - 2011
Nanjing, China
Once I had been strongly fascinated with the Southen Dynasties of the Acient China, which became the only motive for me to make the abrupt decision to move to Nanjing, another obsolete capital of the past, though the move ended up in a big disappointment. My hope fell through immediately when I found people here are much different from those in Xi'an, they are more realistic, pragmatic, and never hang on to the past.
It was not until recently that I realized the mistake in fact helped me from drowing in hollowness of the history.
Generally speaking the life there was good: I had a stable job with decent income, got to know several friends, met with my wife, ... But I truly felt that would still be just one of the stops of my life.
the imperial capital
2012 - 2015
Beijing, China
It was a winter When I was back to the city that I thought I've been in love with, the chilly air gave me a touch of familiarity, meanwhile eveything else reminded me that this was no longer the city in my memory, now it was called "the Imperial Capital".
in california
2015 -
California, USA
When I was young and asked what kind of dreams I had, the answer would always be:
Have a yard when I live.
Buried in the soil after I die.
Wear a shirt in the whole year
Yes, bascially California has all.
portfolio
Some of my works